49 players show up on a rainy day in Foster City to play in event 12 just halfway through season 11, and the first game of 2017. The power might as well have been out as we were registering, table drawing, table balancing, and clocking the levels with no computer. It was off to a rough confusing start but things eventually got ironed out. Luckily after a few hours we were able to utilize a large monitor with a laptop and the old software to make it feel like a normal tournament.
We didn't get our first casualties until the beginning of level 2. There was one notable cooler hand where pocket 6s vs pocket aces. Pocket 6s hit's a full house on the turn only for the board to triple up with 8s and putting pocket aces in front with a higher full house. Geoffrey goes busto.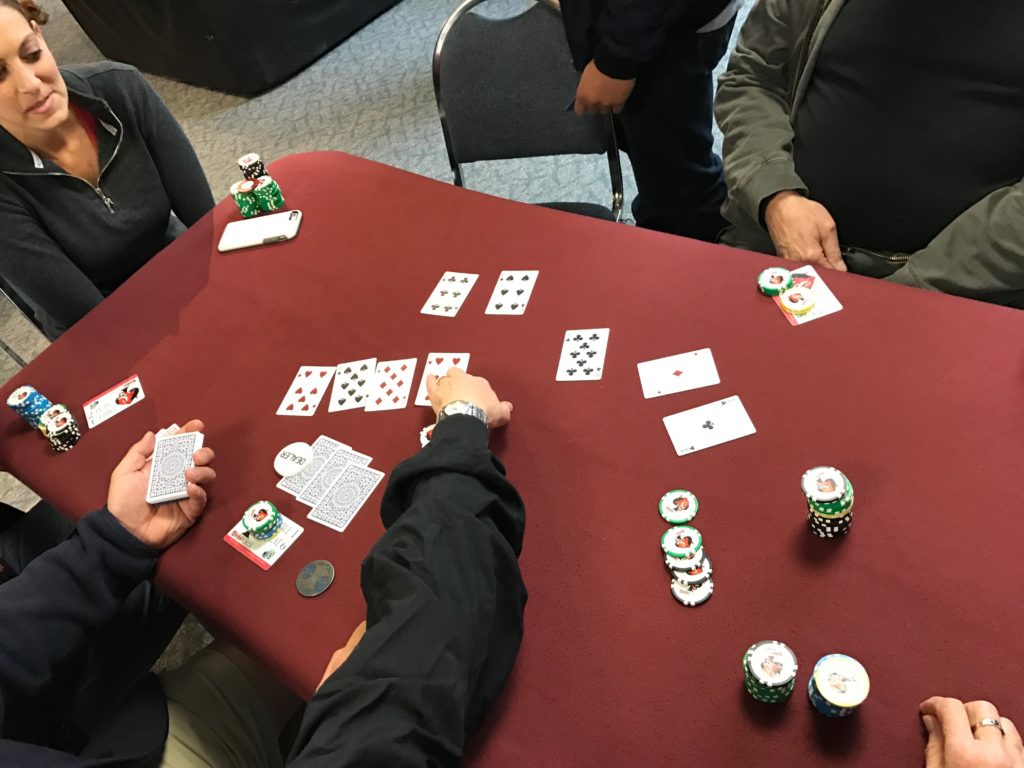 The field began to thin and once again we are in the dark ages with no computer to balance tables. We just had to use our noggin, count with our fingers and had folks draw seat cards.
With 49 players we paid out the top 11. That means the bubble was at 12 where we played hand per hand. Folks busted here and there and the field got thinner till we were down to the bubble. It wasn't very many hands before it burst. Table 2 burst the bubble with Tony Robinson flopping 2 pair with aces and queens but giving Troy broadway with king jack. There was no help on the river and Tony Robinson is our bubble boy. The rest of the 11 players get in the points. After a few more bust outs we are down to our final table.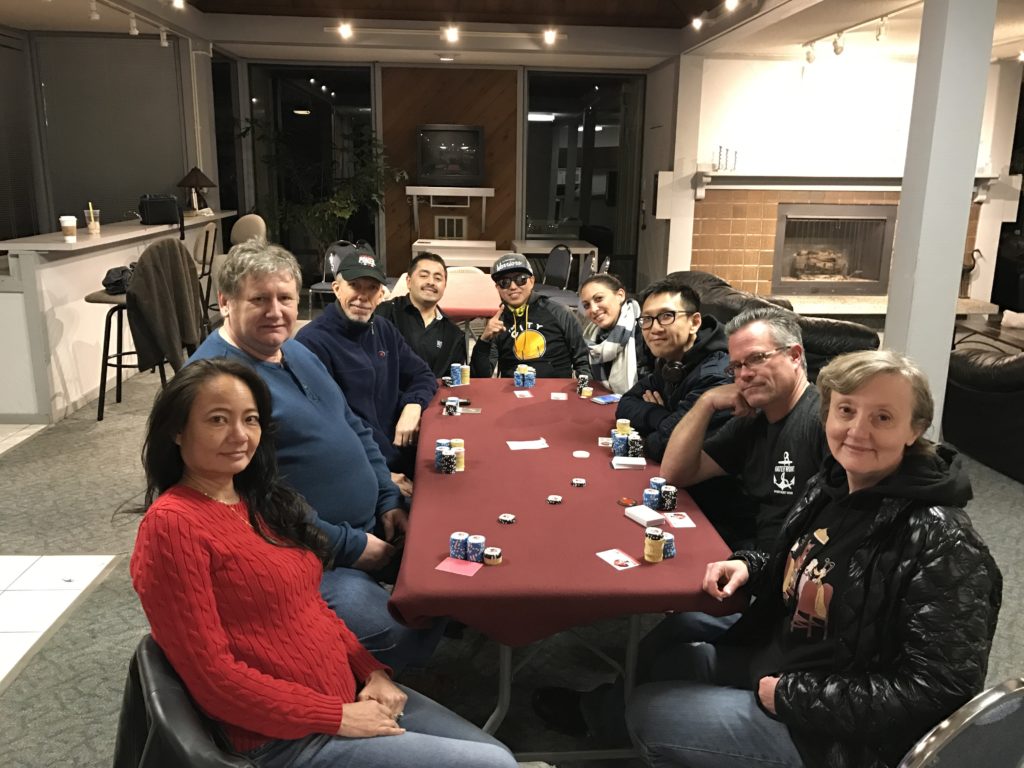 Final table in order of place
9 Elaine On
8 Eugena Talvola
7 Michael Gordon
6 Rich Modjeski
5 Troy Soult
4 Nora Massuda
3 Ricky Flora
2 Robert Reece
1 Pepito Pea
The pivotal moment in the last 5 players was during a 3 way all in with Troy, Nora and Pepito. Troy had pocket 8s, Pepito had pocket 9s and Nora had K10. The flop brings both an 8 and a 9. The turn is the last 9 in the deck and Pepito busts out two players with quads to take a massive chip lead and almost 85% of the chips in play. The the last two players went fast with their tiny stacks and Pepito takes down event 12 with for a whopping 70 points.