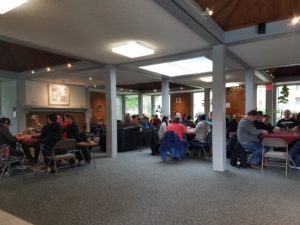 40 Showed up hoping to climb into the top 10 and a chance at that covetd Piranha WSOP Seat. With the June 24th date set for THe Monster Stack, the earlier one can lock up a seat, the earlier travel plans can be made.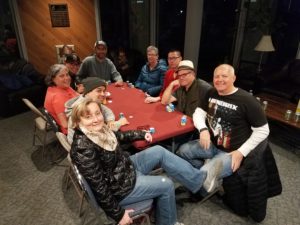 By the time the dust settled on the non paying spots we had ourselves a final table. First to go was Joe W, followed by Eugena and Sheng. for 6..5..3 points respectively.
The next 3 were Rodney, Karen and Haisam. Those 20 points put Haisam in the top 10 and Rodney also moved up into the seat running with those 9 valuable points. Jeanette Sims ended in the 3rd spot for 31 points and we had our Heads Up match between Rod Flora and Gordo.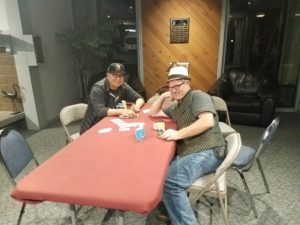 With Rod alreasy having a seat locked up either finishing 1st or 2nd, it was Gordo trying to win it all to secure a seat. In a faitful hand Rod a10 outran Gordo QQ and Gordo was crippled. In the End Rod finished him off for 61 points and a locked up seat while Gordo's 47 put him in a nice spot in 4th and a chance at a seat.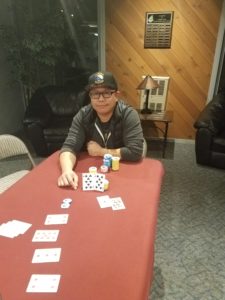 See you all on the 25th in Foster City!