21 leprechauns converged on Dublin over St. Patrick's Day weekend in search of Irish luck and sweet Piranha points. We're at that time in the season where players who have barely made it into the top 10 are defending their Vegas seats, while the remainder of the field, many within striking distance of a seat, are battling it out to take their place.
We were down to two tables just after the first break. Notable hand during round 4: Alex ended up all-in with


, while Erik, looking down at


, shoves over the top. Heads up, and the 10s hold, resulting in a big double-up for Alex.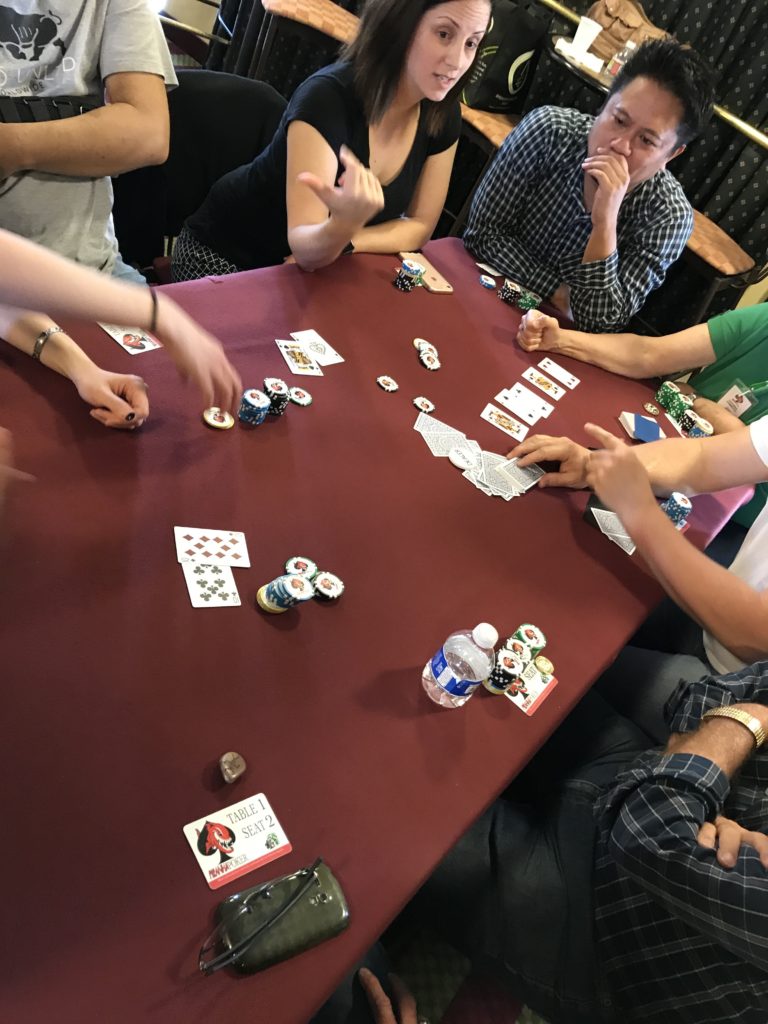 We were down to the final table around 5PM, after a handful of back-to-back knockouts. Final table ended up: Brad, Gilbert, Jan, Esmarelda, Vineet (not pictured, sorry!), Joe, Christine, Alex, and Ferdy. Only five would be taking home points this night.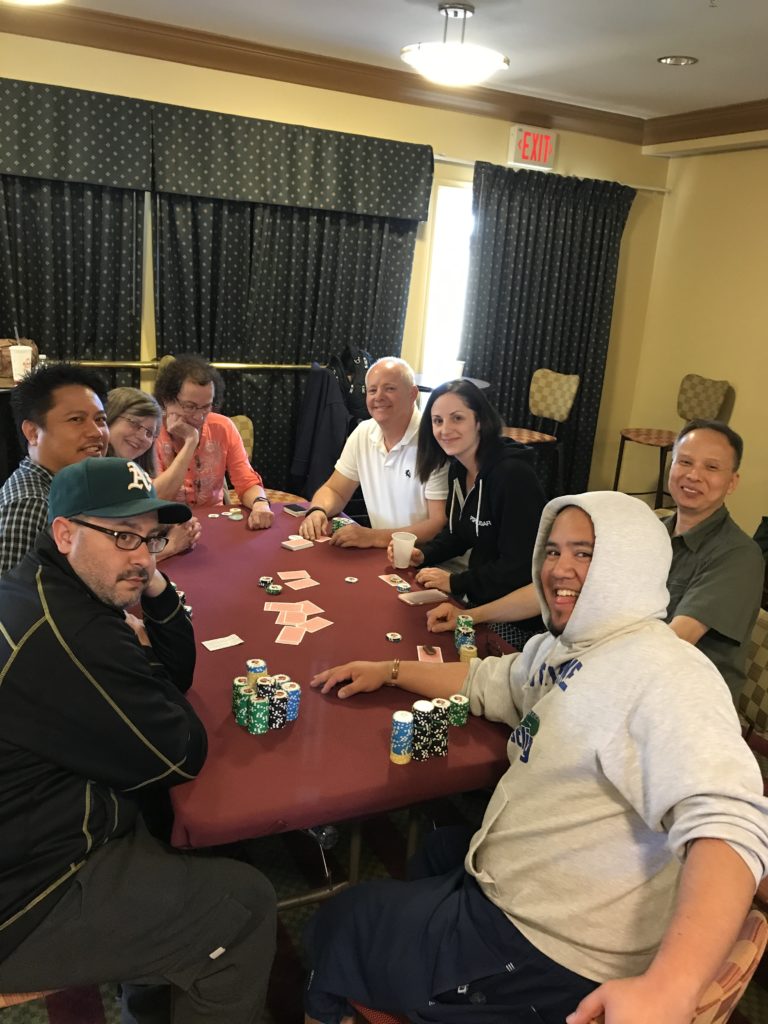 Vineet, Christine, and Esmarelda went out in that order on the way to the bubble. On the bubble, 6 handed, short stacks Gilbert and Jan went at it. Gilbert's


flopped a full house over Jan's unfortunately timed


, shove-shove ensues, Gilbert doubles up, taking a bite out of Jan's stack.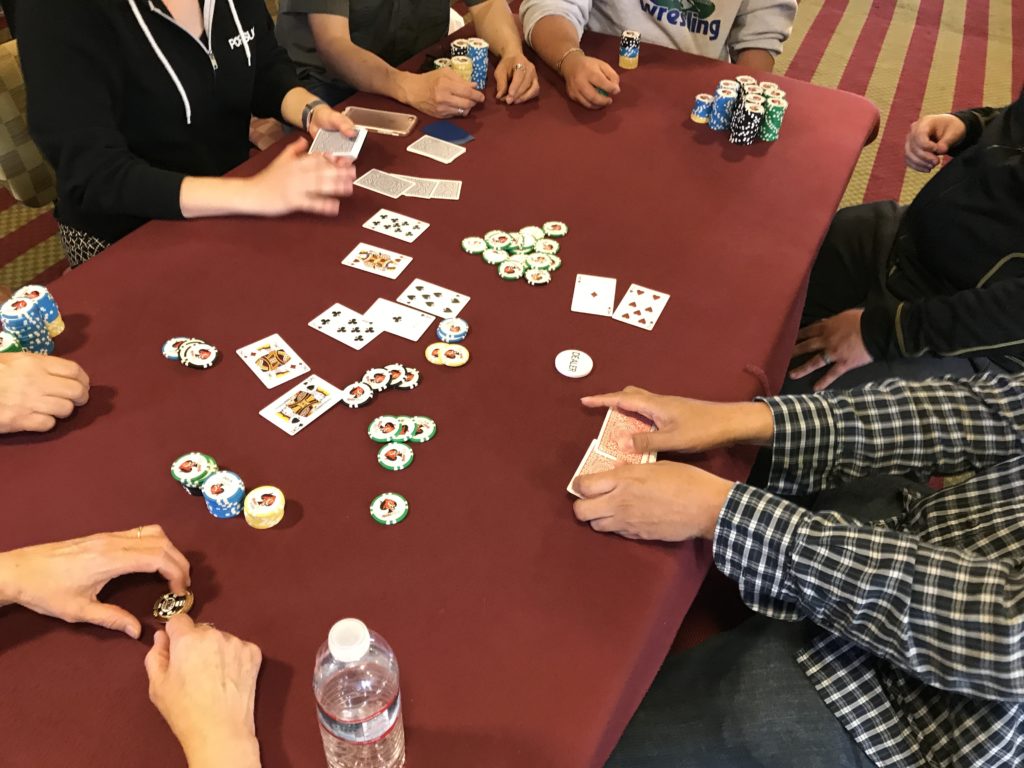 Jan eventually went out on the bubble with A8 dominated by Alex's AQ. Gilbert was knocked out on the next hand, taking home 5 points, and we're down to four players. From here, chip leaders Brad and Alex traded chips for a bit while Joe and Ferdy hung on. Brad won a couple of hands back to back at the 500/1000 level, then, at 600/1200 Alex's


held up over Brad's


with a king on the board.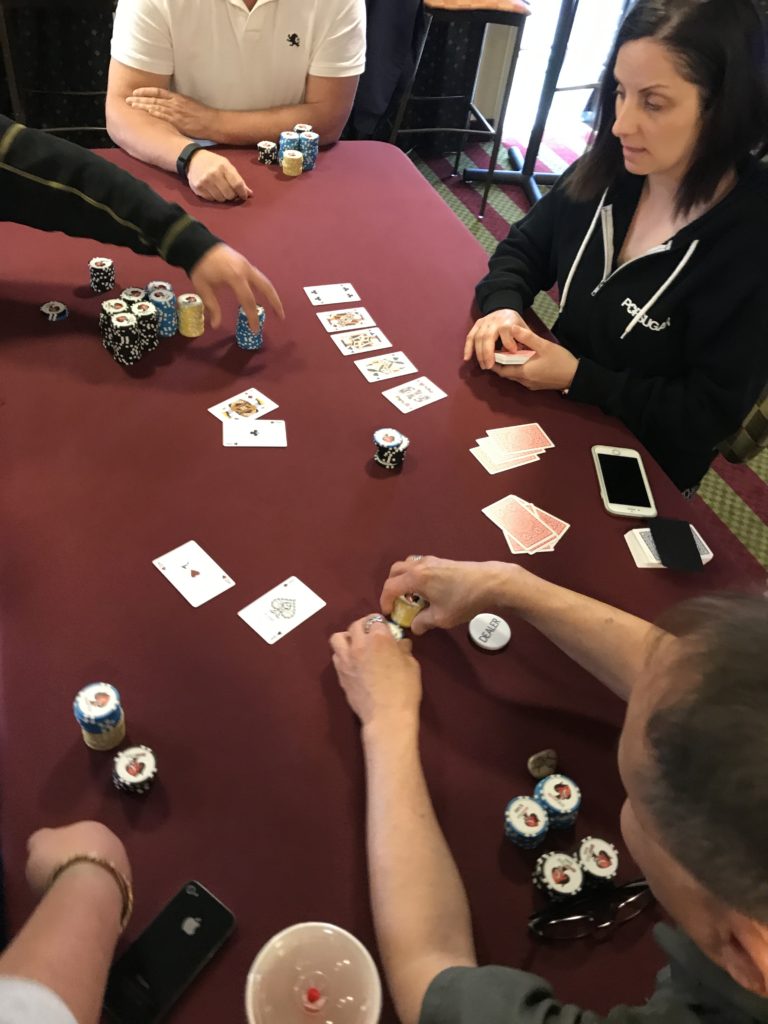 Same round, Ferdy was down to about 4 big blinds, doubling up when his 


hits a 7 on the board vs. Brad's two pair (


). Ultimately no help, Brad struck back when his AJ out flopped Ferdy's pocket fives. Ferdy takes away 9 points in 4th place.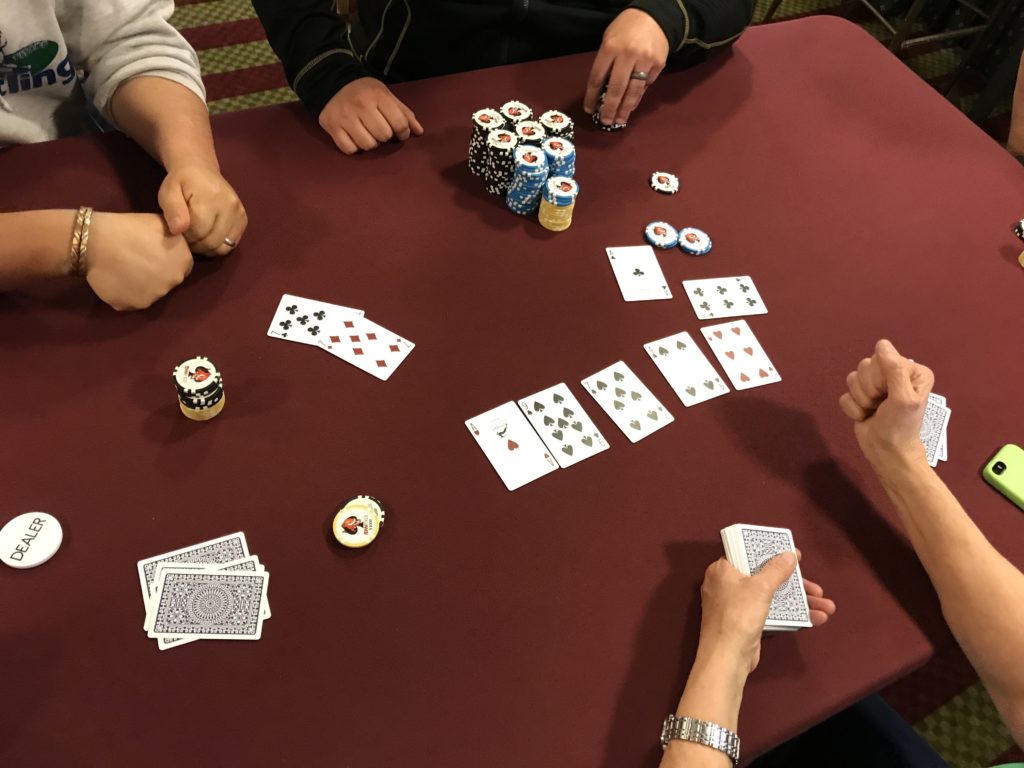 Three handed play ended with Brad knocking out Alex (19 points), turn-rivering two pair. Heads up play went on for quite a while, with Brad slowly but surely eating into Joe's stack. Final hand,


beats


. Both Joe (30 points for 2nd place) and Brad (49 points for 1st) along with Alex now find themselves within striking distance of a Vegas trip, each still having tournaments yet to play. Congratulations and see you in Foster City!