Here's a quick re-cap of event 10. We're half way through the season and although there is still plenty of time to rack up points and win a seat in Vegas, we are now starting to see some of the top contenders making moves to solidify their seats. We had a turn-out of 24 players for this event, a few folks showing up a little late due to very bad traffic. Piranha founder Ed Sandoval joined us once again to play!
Final table started just before 5PM, consisting of: Amo, Ed, Adrian, Enrique, Brad, Bill, Haisam, Sheng, and Elaine (clearly trying to avoid the picture!)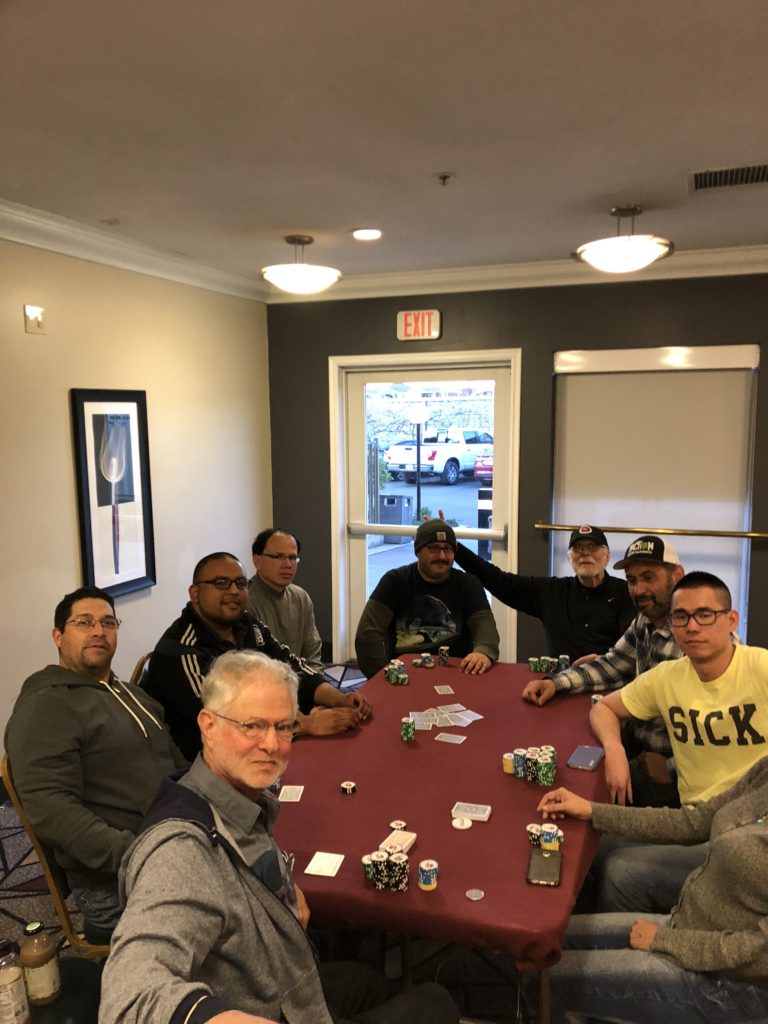 Final table bust-outs came in pretty steadily for the next two hours. First out was Haisam, then we had a pocket pair battle, where Brad's QQ held up over Adrian's 44. Adrian went out in 8th place.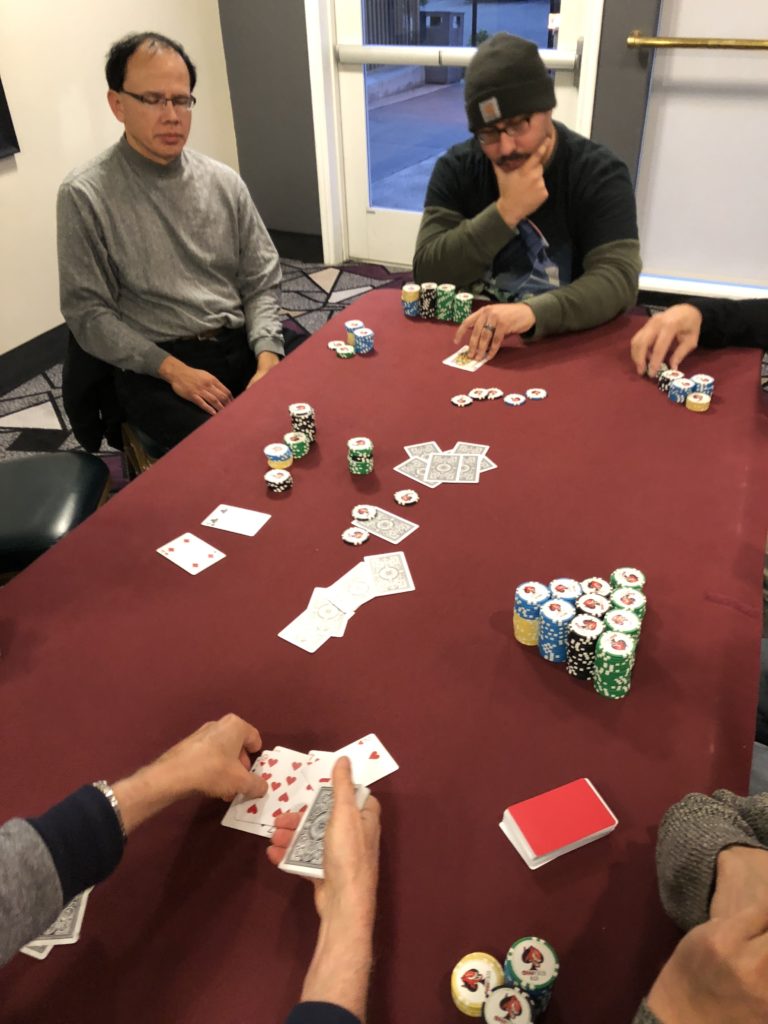 On the bubble, we had another pocket pair vs. pocket pair situation, with Brad (77) vs. Ed (KK). Another 7 hit on the flop, sending Ed home in 7th place. First points-scorer of the night was Amo. I missed the hand, but at this point, Brad had a pretty commanding chip lead. Out in 5th place was Elaine with KQ, after Brad improved his A9 with an A on the flop. Brad kept the pressure on and continued stacking his opponents, busting Sheng's open ender when his 45 (suited) ended up filling up.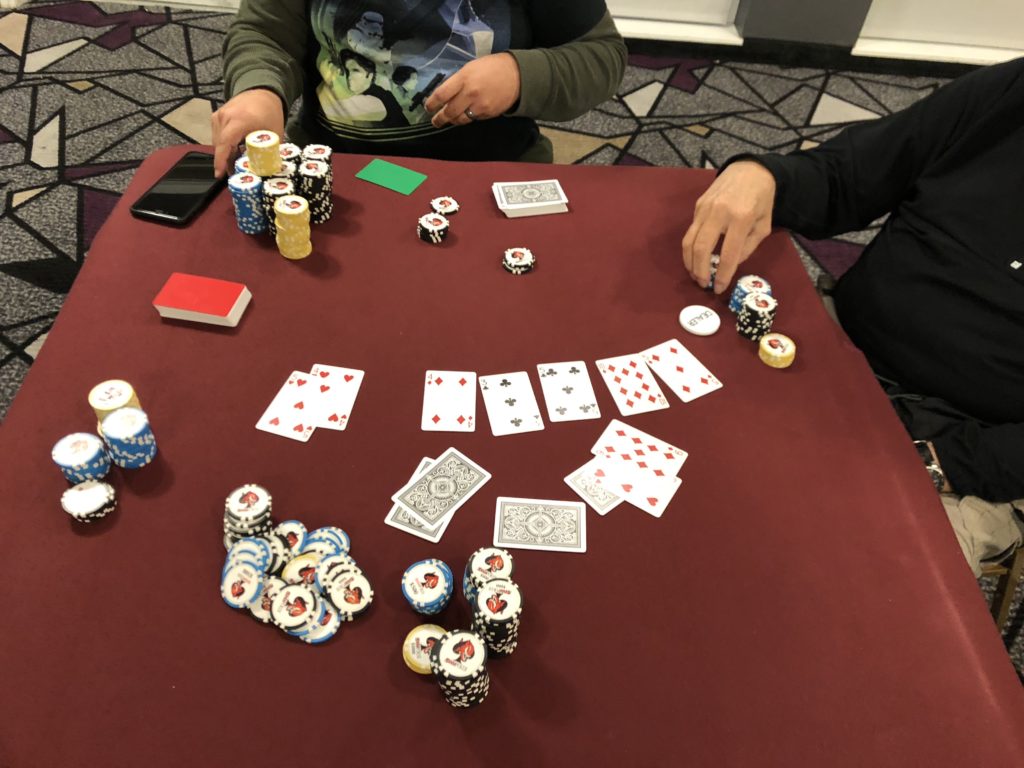 In a big hand towards the end of the session, all three of the remaining players had a significant stake in the pot, Bill and Enrique both ended up all in, prompting Brad to get out of the way. Enrique's QJ did not improve over Bill's pocket JJ, sending Enrique away in third place.
Final hand, Bill's KQ two pair was not enough when Brad outdrew him to Broadway: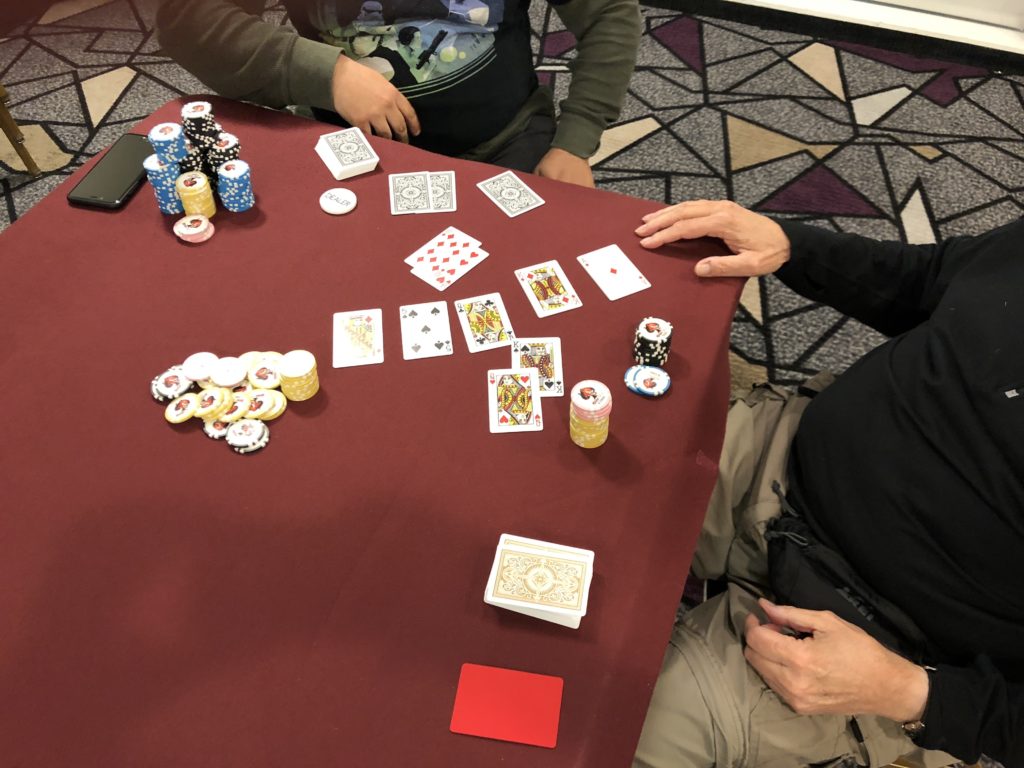 With this win, Brad pretty much cemented his Piranha seat in Vegas with a whopping 162 total points. The rest are very much up for grabs, so see you all at the next event in Foster City (the next five tournaments are in FC).