For the second tournament in a row, 31 players showed up to do battle in Foster City.  Again 7 spots with points were up for grabs.
The final 7 played out comparatively quickly in just over an hour.  Bharad was looking for back-to-back wins and Haisam was looking for his second win of the season as well.  Top 3 finishes for either of them put them firmly in line for a season 12 seat at the WSOP.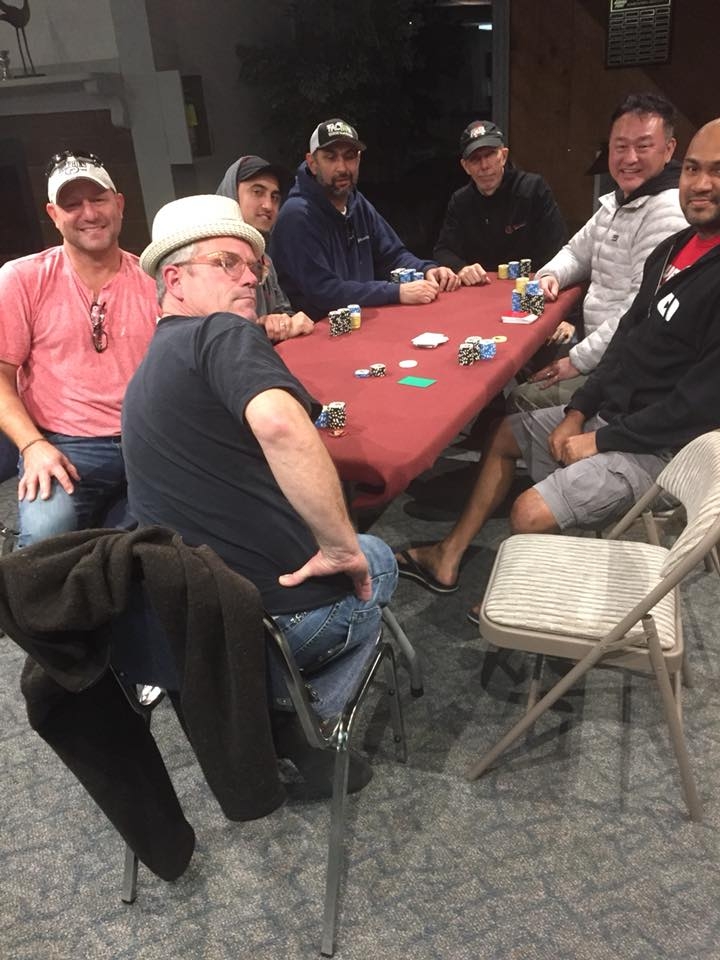 7th– Post flop John Marsh pushed with pocket nines on a ten high flop. Bharad called with AT for top pair and top kicker. The turn final board gave Bharad aces and tens to end John's day.
6th– Andy Park limped in small blind. Bharad raised from the big blind. Andy pushed all in and got called.
Bharad had pocket eights leaving Andy trying to find a nine to improve his 89. Didn't happen. Bharad picks up another stack.
5th –Michael Gordon, holding A5, calls Bharad's (who else) opening bet. Flop of 235 provokes little action. However, ace on the turn and Gordo goes all in but his 2 pair of aces and fives cannot compete with Bharad's K4  of spades filling in the wheel. Bharad picks up a third stack.
4th– Rob Reece pushes all in with KJ clubs. Bharad calls with AK. No help for Rob who finishes 4th while Bharad stacks a fourth consecutive opponent.
3rd – Amo Tarnoff pushes all in with AK. Haisam wakes up to AA. Finally, a knockout that does not go to Bharad.
2nd – Bharad held KT diamonds. Haisam held J5 Diamonds. By the time they got it all in Haisam was ahead. Bharad said he called thinking he was probably behind but he just wanted to go home and it looked like if he buckled down to serious play it might be at least another hour. (2nd place for him locks up a June seat pretty tight.)
1st – Haisam Nijem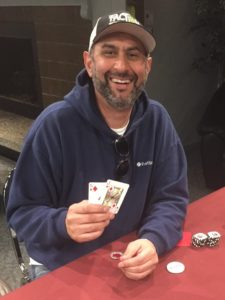 Bharad's second place finish puts him in second place overall for the season and solidly in line for a season 12 seat.  Haisam's win puts him in third place overall for the season and in a good position for winning his seat.