For the third tournament in a row, 31 players battled for points in Foster City. This was the first
tournament directed by Cathy Seferi.
Ricky Flora finished on-the- bubble.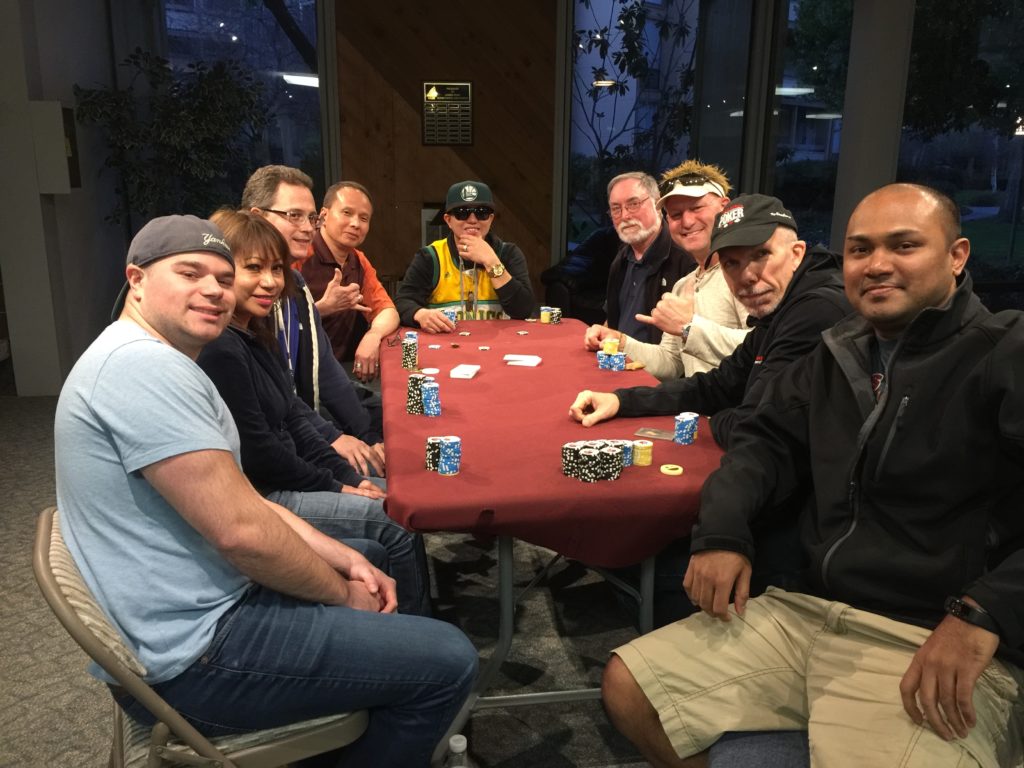 Ryan Drake had bet 4,200. But after Ricky went all-in and Bharad
Parthasarathy called, Ryan folded. I did not make note of the hands… But I did note that, after the third 7
came on-board runner-runner, Ryan literally jumped out of his seat.
After Sandi Sarmiento shoved all-in with AJ, Ryan called with pocket 10s, and Rob Reece called with AK
of Diamonds. Ryan's 10s held-up… Kudos to Sandi for finishing in 7th for 3 points! Out of the field of 31
players, only 3 were women.
Then it was Rob Reece vs Rob Astarita. The third time in-a- row that Rob R. went all-in, he got called by
Rob A.'s pocket 6s. Rob R.'s pocket 8s made a full house, sending Rob A. home in 6th place with 7
points.
Next out, in 5th place with 10 points, was Gerry Shebar. Gerry shoved with pocket 4s, but John Marsh's
AJ caught an Ace on the turn.
With blinds at 1,000 and 2,000 and antes at 300, John's A8 rivered an 8 to double-up against Bharad's
(wait for it) pocket 7s; making John the chip leader.
Bharad was eliminated with pocket Jacks… They couldn't stand-up to Ryan's AQ of Hearts when a Queen
came on the river. Bharad's fourth place finish gave him 17 points, putting him in first place overall for the
season.
Rob R. was eliminated with pocket Jacks…… They couldn't stand-up to John's KQ. Rob scored 27 points.
Ryan shoved with the 8 of Clubs and the 9 of Spades, with a gut-shot straight draw and a gut-shot flush
draw.
But when the last river card was dealt, John held all the chips. John's Q2, which flopped top pair, held-up.
Ryan's second place finish earned him 39 points, which moved him to 3rd place overall.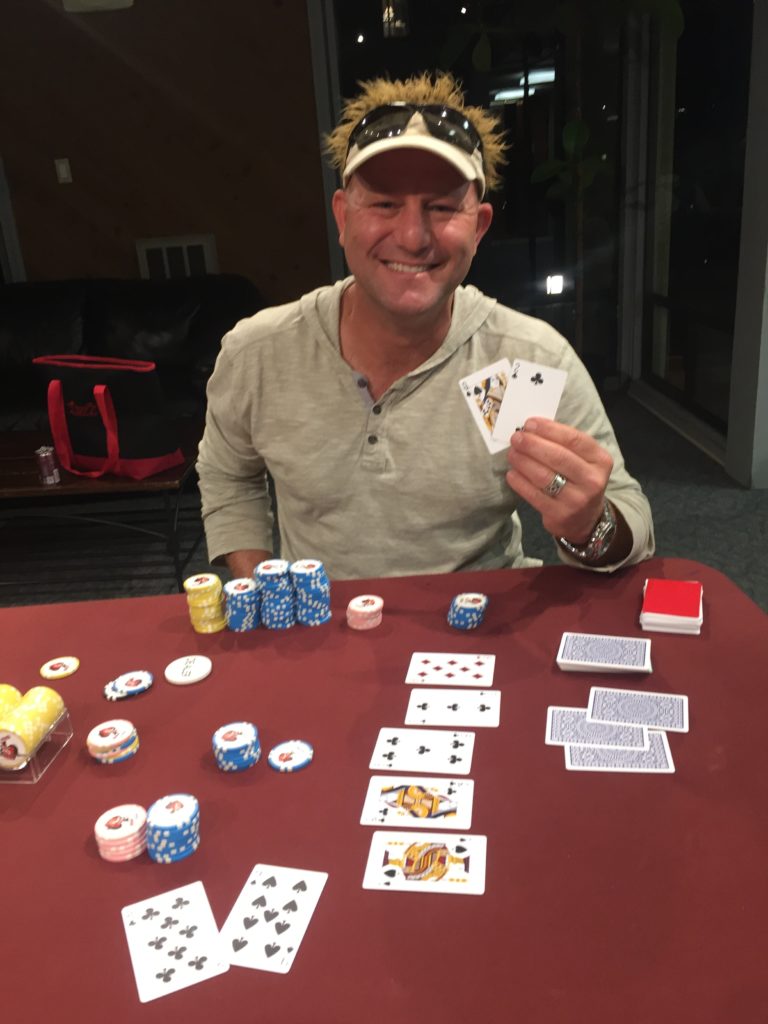 Congrats to John who picked-up 52 points.