Event #15 fell on a pretty prefect today for poker as it was cold and rainy. What a great excuse to stay indoors and play a long game of poker with 32 of your Piranha Pals. The tournament ended by 8:30, unfortunately there isn't much to report by way of epic hands. However, there was a multiway pot when we were down to 16 players that sparked some excitement, as a pair of, JJ's cracked both AA's and KK's knocking out both players when another J flopped. Although quads are always fun as well, this hand come from a special place as Magda won a nice pot with quad tens. That's a pair of tens for Magda and a pair tens for the baby. How cool is that, though we  all know it should be one player per hand.
Ray C. kept feeding Tony K : Ray C. had a huge chip stack when were down to 12 players. Actually he felt quite incumbent upon himself to knock players out. Which he did, saying, "oh…I won that hand by accident", but every time he was heads up against Tony, he just kept giving him chips. Finally, Ray said, "Tony you and me, I'll take first and you can have second".
Three handed on the final table with Tony K., Greg K. and Ray C. After eliminating 6 other players most of Ray's good nature frustration toward Tony K. returned. Greg K. was the short stack fighting the good fight against his two well-funded nemesis. Greg K. was like bad penny; he would not go away doubling up steadily. However, the final straw came for Ray C. as Tony K. knock out him out. Quoting Ray C. " I knock everyone out, you sneak into the final table and you knock me out, Hehehe  🙂 " Then there was two, but then it only took "one" hand heads up for Tony K. to become victorious.
Tony K. now has 123points, Ray C. now has 93 points, Greg K. now has 44 points, Magda W. now has 98 points. The competition is getting intense. However, there is still five tournaments to go so if you have games left play them now!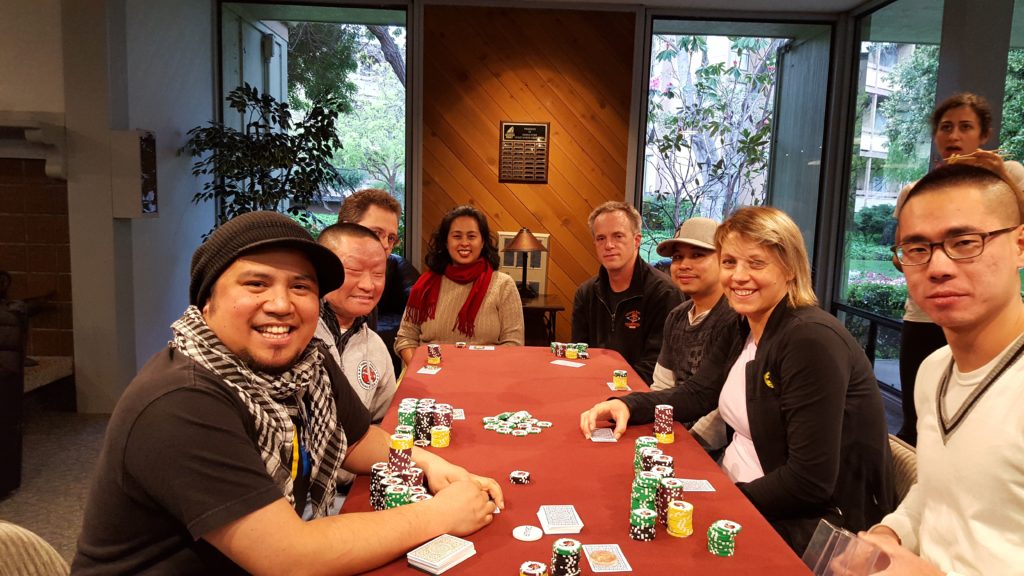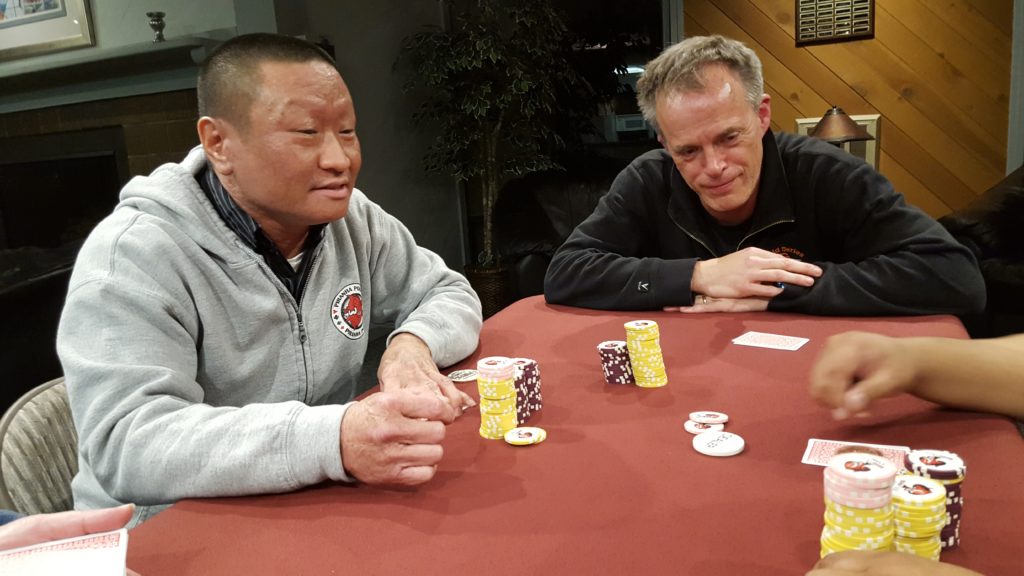 Final Table: 1st Tony K., 2nd Greg K., 3rd Ray C., 4th Magda W., 5th Sheng X., 6th Ferdy J., 7th Santana T., 8th
Ryan D. the bubble. 9th Rodney R.
Written by: Elaine On