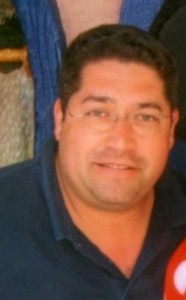 The concept for this team was created in 2006, by Ed Sandoval who was looking for an affordable way to play in the World Series of Poker. The first season operated out of Ed's garage and was named "Barracuda Poker" because of a one year sponsorship arrangement with Barracuda Networks.    The team had 21 players and was able to send its top three finishers to the 2007 WSOP.   While none of Barracuda's representatives cashed, the team gained experience and a determination to do better in the future.  It would be the last time that we would be shut out of the money.
For Season 2 (2007-2008), the team's roster expanded to 33 players, the top 6 of which were sent to Las Vegas to compete in Event 49 ($1,500 Buy-in No Limit Hold'em) of the 2008 WSOP. One of the team's representatives, Brad Jensen, finished in the money at the WSOP, placing 75th in a field of approximately 2,700 players. Brad won a cash prize of a little over $6,300, half of which was split amongst all Piranha Poker Team members.
In Season 3 (2008-2009), Barracuda Poker was reborn as Piranha Poker as founder Ed Sandoval handed over running the team to a volunteer committee of players.  The team sent eight players to the World Series of Poker in June 2009 after reaching a full member count of 41. Four of the eight members cashed in a tournament where only 10% of all players came in the money. These four brought in more than $13,000 dollars in prize money. This was a tremendous accomplishment for the Piranha Poker Team.
In Season 4 (2009-2010), we sent another seven players, with one cash for $3500. While not as large a payout as the previous year, Piranha players have consistently played well and gone deep at the WSOP tournament.
In Season 5 (2010-2011), Piranha Poker sent 18 players to a $1,000 WSOP tournament.  Piranha made a conscious decision to send our team to a lower buyin event so that we could give more players a chance to experience the WSOP.   Piranha player Amar Tiwari finished in 75th for a prize of $5,489. His finish continues the streak in which Piranha players have cashed at the WSOP.  Amar's run was featured on PokerNews, marking the first (but not last!) time that a Piranha player was written about.
In Season 6 (2011-2012) we sent 16 players to a $1000 event again.  While it was not our most successful season, we still had one player who finish in the money continuing our streak of cashing at the WSOP.
In Season 7 (2012-2013), we switched back to sending our team to a $1500 event because of the better tournament structure.  Our decision paid off as Season 7 became our most successful season to date.  We sent thirteen players to the WSOP and had 4 cashes totaling $21,936. Larry Foster 234th, Christine LaMonaca 150th, Tony Gaglione 96th and a deep run by Pepito Pea earning a 31st place finish.   Pokernews chronicled Pepito's (AKA Brandon Yu) amazing run on its website.
In Season 8 (2013-2014), it proved to be our most competitive season to date, with the final spot not determined until the last hand of the last event. In nearly every other season the number of points needed just to get into the 12th and final spot in Season 8 would have been enough to easily cruise in. We were able to send 12 players to the WSOP with Tony Gaglione the lone cash, a 91st finish in WSOP Event 55.
In Season 9 (2014-2015), it proved to be another incredibly competitive season, with the final spot not determined until the last hand of the last event.  The final events found no less than 20 league members still in contention for one of the prizes. We were able to send 12 players with full buy ins and a 13th with a partial buy in  to the 2015 Monster Stack with Mykel Rodriguez making the money.
In Season 10 (2015-2016) we celebrated a milestone for our group. Our consecutive seasons with at least one cash has now reached 9 with Adrian's finish this year.  Congratulations to Adrian on his deep run and cash and congratulations to all our representative players who gave everything they had this year as well.
Season 11 (2016-2017), write-up coming…
In Season 12 (2017-2018), we again had one cash, Bharad took down a respectable finish, netting around $30 for each full team member.
In Season 13 (2018-2019), we sent 6 league representatives to the WSOP. Of the 6, Rod Flora cashed in the Monster Stack, returning $55 to each full team member.
Season 14 (2019-2020), was interrupted by the coronavirus pandemic, with a canceled WSOP. We funded 4 players and 2 partial packages.
Season 15 (2020-2021) was played online. We funded 7 players and 3 partial packages, to be played either online or when live WSOP play opened up. Diego cashed in the 2021 WSOP, returning $26.42 to each team member.
Season 16 (2021-2022) was also played online. We sent 5 players to the WSOP. Madhav cashed in the 2022 WSOP, returning $33.35 to each team member.
Season 17 (2022-2023) will have a live and online component. We will send two sets of players to the WSOP.