Party time and excellence for John Huang who took down the first Tournament of Season 11.  John took it down by outlasting 43 other players and taking home 66 points for his victory
John and second place runner up Elaine On duked it out until he took it down with by drawing Broadway while holding QJ.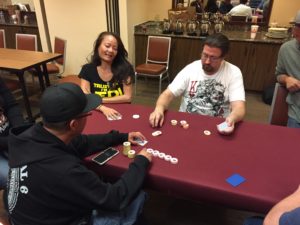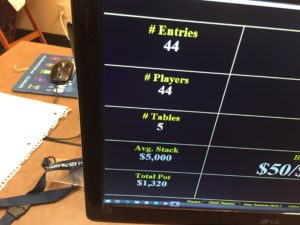 Season 11 kicked off with 44 players of which 13 were playing in their first Piranha tournament ever.  The new players definitely gave the Piranha veterans a run for their money with Gilbert Amparo's 4th place finish as the best from the  newcomers.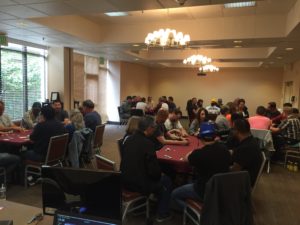 Many of the new players came in through our new referral system earning a free 500 travel chip for their first 5 tournaments they play.  In addition, Piranha veterans can also earn free travel chips for every new person they bring in.  Dust off the old rolodex- there are travel chips to be earned!
Tourney 2 is on Saturday September 10th in Dublin. See you all then!