Nine poker players joined us for the first event in Piranha's double-header weekend. The tournament began at 12:00 and after a few
late arrivals, we had our final table!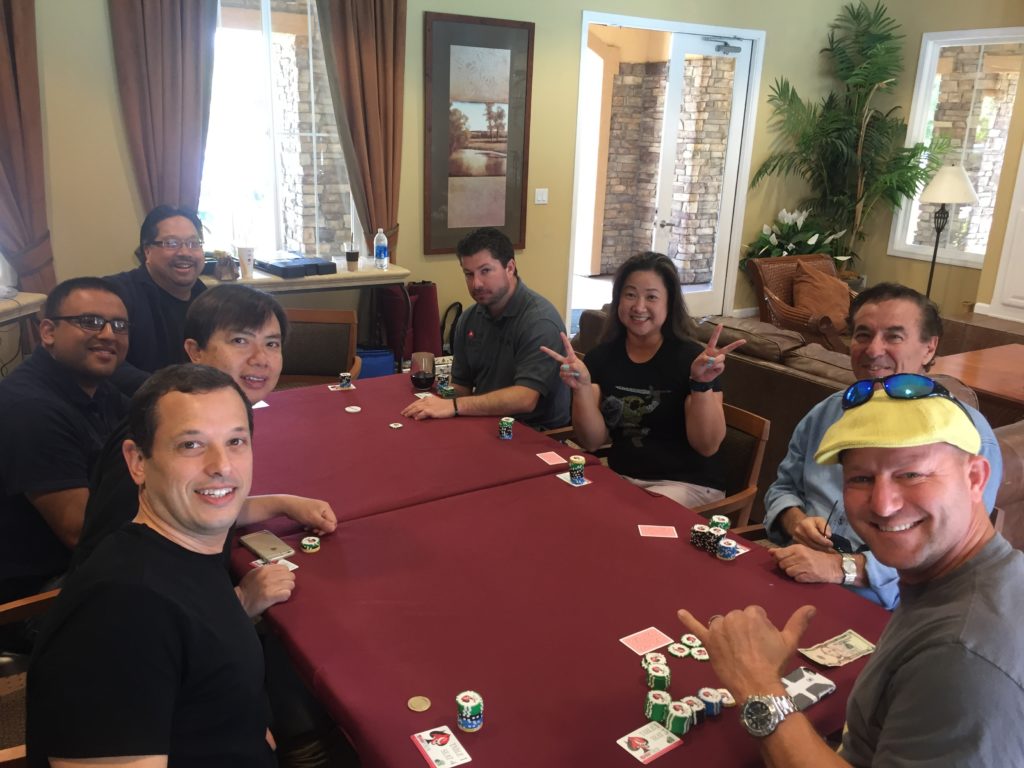 With the final Vegas lineup still yet to be determined, point standings and math featured prominently in today's table conversation. Play continued uneventfully for about two and a half hours, until the afternoon's first bust-out. In fact, a string of four bust outs happened in only seven hands, and all of a sudden we found ourselves five handed: The three Tonys, Derrick, and J.D.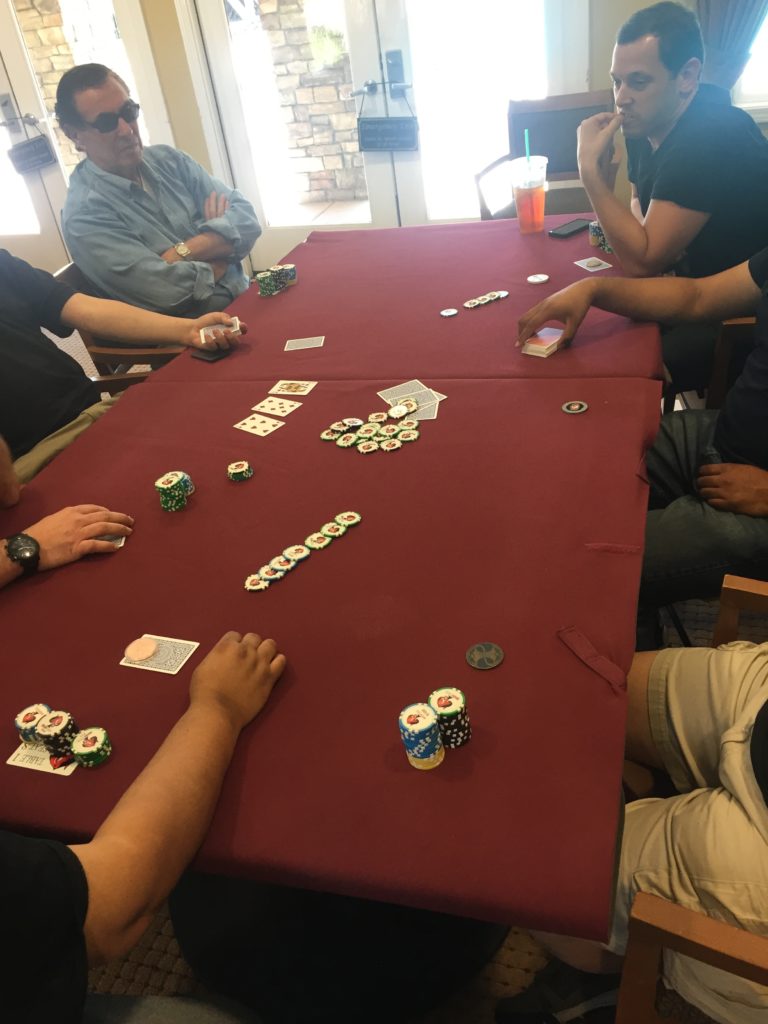 After another two hours of play, Tony R headed to the rail when Derrick hit the ace he needed on the turn. Little did we know it, but we were now in the last hour of play. Points bubble Tony K was next when 2 pair couldn't stand up to a full house. J.D. was out next and we were down to the final two.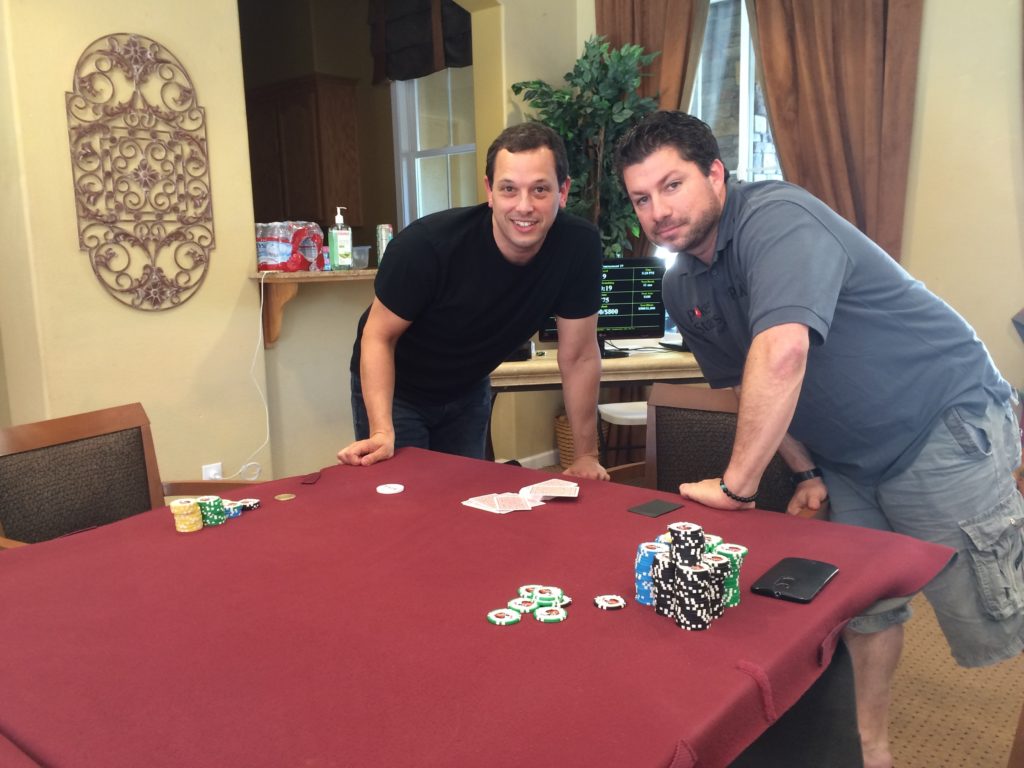 The stacks were pretty lopsided by this point, and after about 5 minutes of heads up play, Derrick figured it was time to ship the chips when the =
board gave him a 2 pair with an ace kicker. Ended up behind KQ+KQQ full house, and that was that. Tony Gaglione is event 19's very serious winner: