Event 6 attracted 38 players- the biggest field to date this season. Most players at the top of the leader board coming into Event 6 did little to improve their standing. The door was open for new players to vault to the top. Points were available for the top 9 finishers.  The points bubble AND Final Table bubble lasted over 30 minutes. John Marsh was the unfortunate bubble boy- an untimely bluff against Rob Astarita's set of 2's.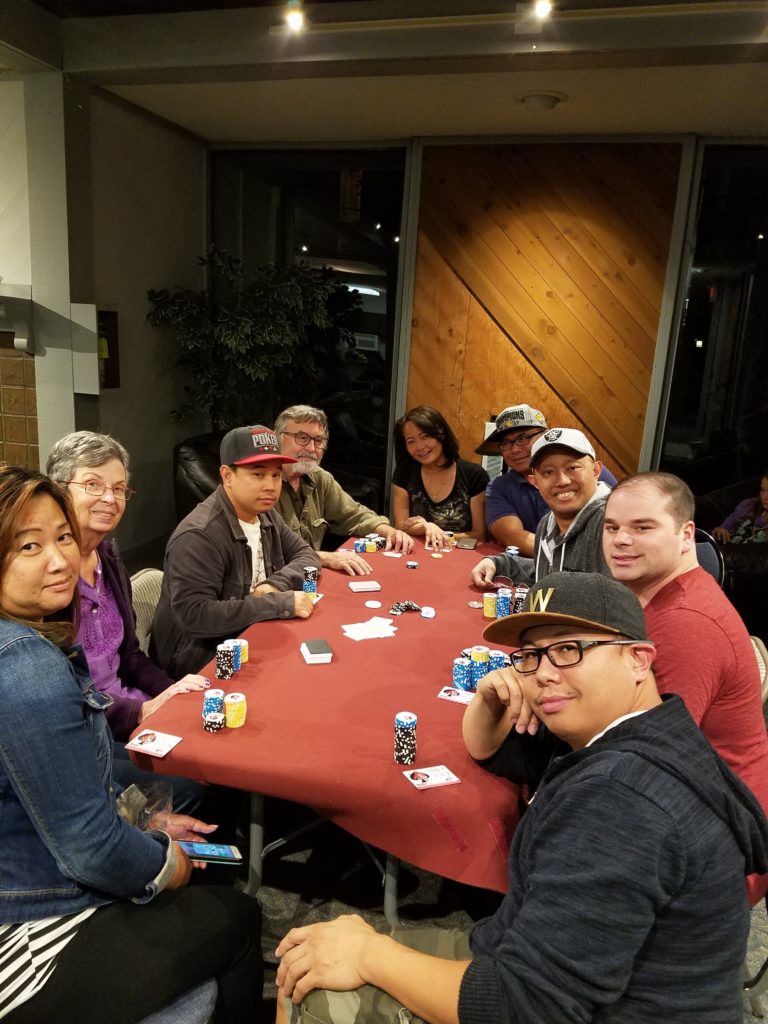 Rod Flora got all in A5 < A10 and was first to go from the final table and achieved 3 points for his efforts. Geoffrey Batuyong and Elaine On went out on the same hand by Victoria Dea. 99 & AA were cracked by Vikki's flopped J and vicious river J. Elaine finished 8th for 4 points and Geoffrey finished 7th for 6 points.  Next to go was Jeannette Sims who earned 9 points for her 6th place finish. Rodney Resella kept his strong start to the season going with a 5th place finish and 13 points, propelling him into the top 10 for the season.
It was at this point the escalating blinds were catching up to the final four. Victoria went out 4th with her K10 < KQ and earned 19 points and her first score of the season. Patrick Galamay also continued his strong season with a 3rd place finish and 31 points.
Heads up play saw Piranha veteran Dennis Koeller matched up against newcomer Rob Astarita, playing in his 1st ever Piranha Tournament. Rob held a slight chip lead as heads up play began. Dennis was never able to forge ahead and settled for 2nd place and 46 points, vaulting him into the overall season points lead. The Final hand was Dennis' A8 vs Rob's 56. Rob flopped a 6 and emerged victorious, earning 59 points for the victory.  The night belonged to Rob. He played a tight and patient game. When he was low in chips he doubled when it was needed most. The stars were aligned on this night. Yes, a star was born. Congratulations Rob Astarita.