A beautiful Saturday afternoon found 23 players making the journey to San Pablo to prove they've got what it takes to represent the team in the 2020 World Series of Poker. We want to give a big Piranha welcome to new players Dennis Kim and Arleen Recio, it's always great to welcome new friends into our little poker community.
Play through the first three 40-minute levels was slow and gradual, with the first elimination not happening for a couple of hours. Beginning with level four, however, with levels reduced to 20 minutes, the price of poker went up, and players started to move. Eventually we found ourselves where all players want to be, the Final Table.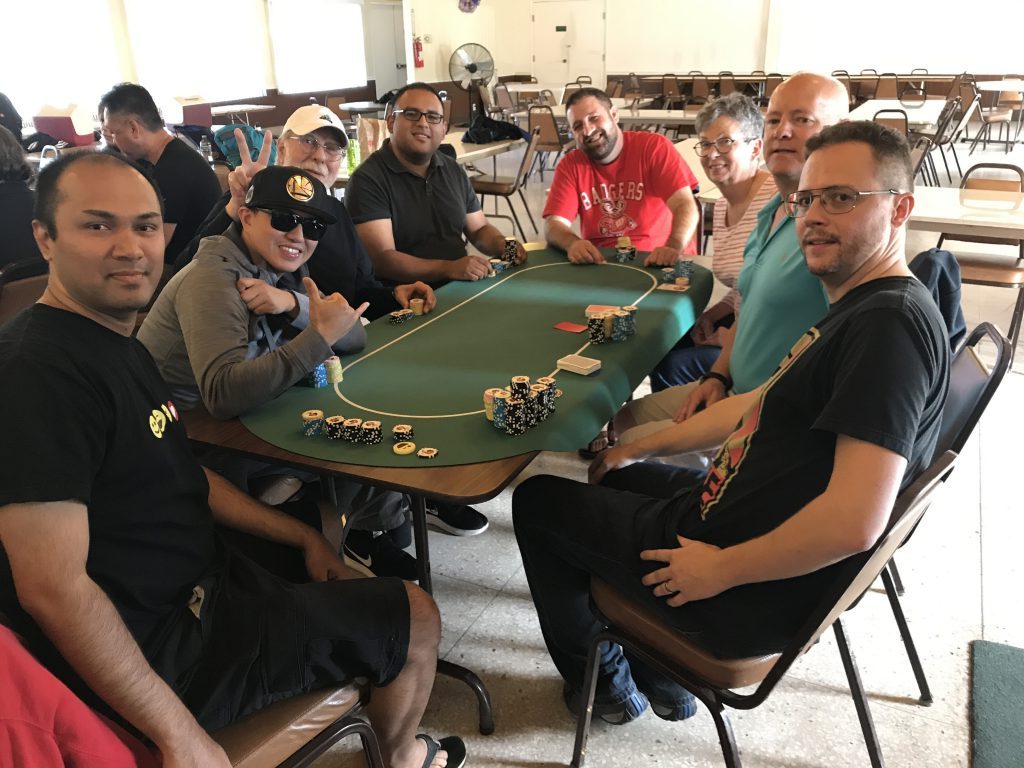 The first point earner was Andy Press, knocked out and earning 2 points when his large pocket pair lost to a sickening runner-runner straight. Ouch.
After Jeannette caught a straight on the turn, she crippled Joe, who had turned two pair. Eventually Joe was knocked out when his QQ went up against Ricky's AQ, and Ricky spiked an Ace on the flop. Joe was out in fifth place, earning 6 points.
Brahad was the next to fall, as Jeannette took him out in fourth place, but the former WSOP representative (and money winner) earned himself 10 points in his quest to return to Vegas.
Three players remained — Ryan, Jeannette and Ricky — everybody with a healthy chip stack.
Unfortunately for Ryan, however, he found himself all-in with only one pair, while Jeannette had flopped a set of 2s. Ouch for Ryan, hopefully the 21 points he earned helped to soothe the pain.
Heads up between Jeannette and Ricky found two strong players with two large chips stacks. They played back and forth awhile. The blinds were enormous, it was getting late, and the threat of a long night was looking very, very real. Suddenly, however, we found ourselves with an all-in situation, Jeannette with K-6 offsuit, and Ricky with QQ. Ricky's queens held up, and Jeannette was out with 32 points.
Big congrats to Ricky for his first place finish and taking home a top prize of 44 points!!!