We held event 3 in San Pablo on 21-Sep. We had 19 participants and a pretty early final table. Clockwise: Dennis (new player, second Piranha event), Dominic, Gerry, Amo, Tony, Sandi, Andy, and Syd.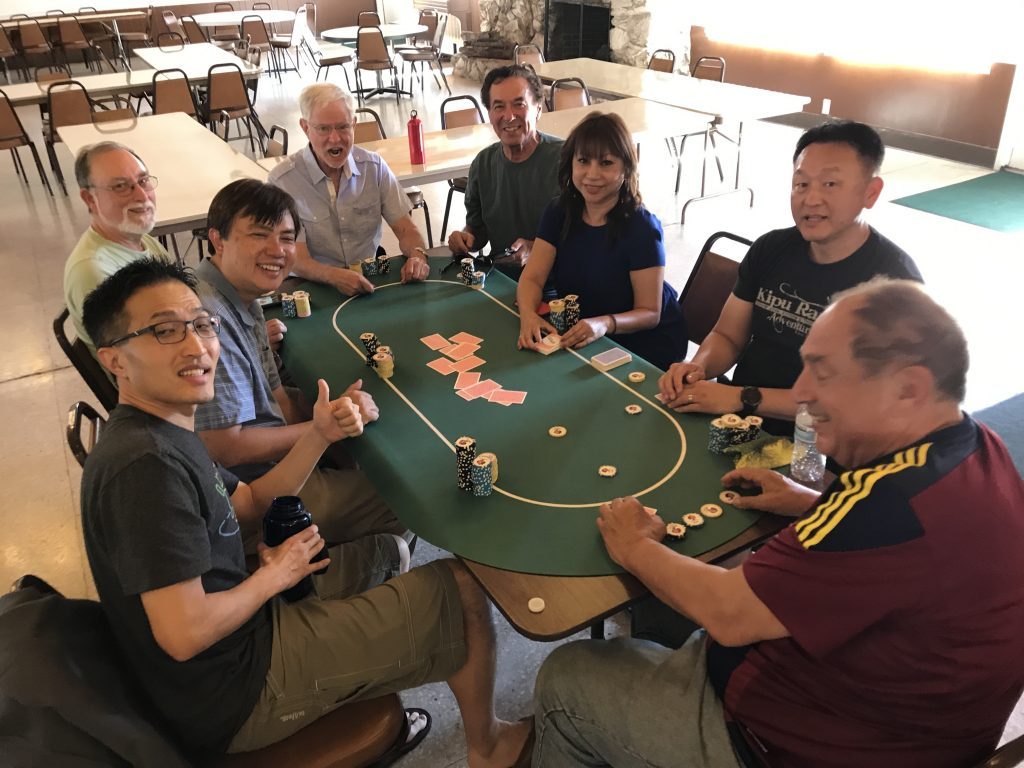 Sandi was first out from the final table, then Syd when JJ failed to hold up to AK when an A showed up on the flop. Andy was next out on the points bubble, and then we went to our dinner break. After the break, in a pretty big hand, Tony (AK) open raised, and Gerry and Amo got it all in. Tony folded AK and then Amo (K7) busted in 5th when Gerry's AQ survived to the river. Amo took home 3 points.
Tony went out next when 99 failed to improve vs TT. Fourth place was worth 7 points. Dominic took third place when his flush draw did not make it vs. top pair of kings. Finally, after a heads up battle between Gerry and Dennis, it was Dennis who took it down. Gerry wins 28 points and Dennis rockets into 3rd place overall with 40.
We are still very early in the season, so there is plenty of time to get up on that leaderboard. Next event is in Mountain View on the 5th of October, in a new venue. See all you South Bay players there!