Event 11 went down in San Pablo on the first weekend of February, with 11 players. The results and standings have been updated.
Just a reminder: Keep in mind that the last tournament of the year is another double-points tournament, which counts as two events. We can play a maximum of 12 events in the season, so in order to play the last event, you must have played a maximum of 10. If you played 11 and want to play the last one, we're going to have to turn you away! Please consider this when you're planning which events you're going to play. We'll remind everyone in person during subsequent events so you remember.
We reached the final table pretty quickly (at 2:00) after 3 bust-outs. Clockwise, starting from bottom-left: Ken, Bill, Ilya, Amo, Jeannette, Ricky, and Dennis. Ryan (photographer) not pictured.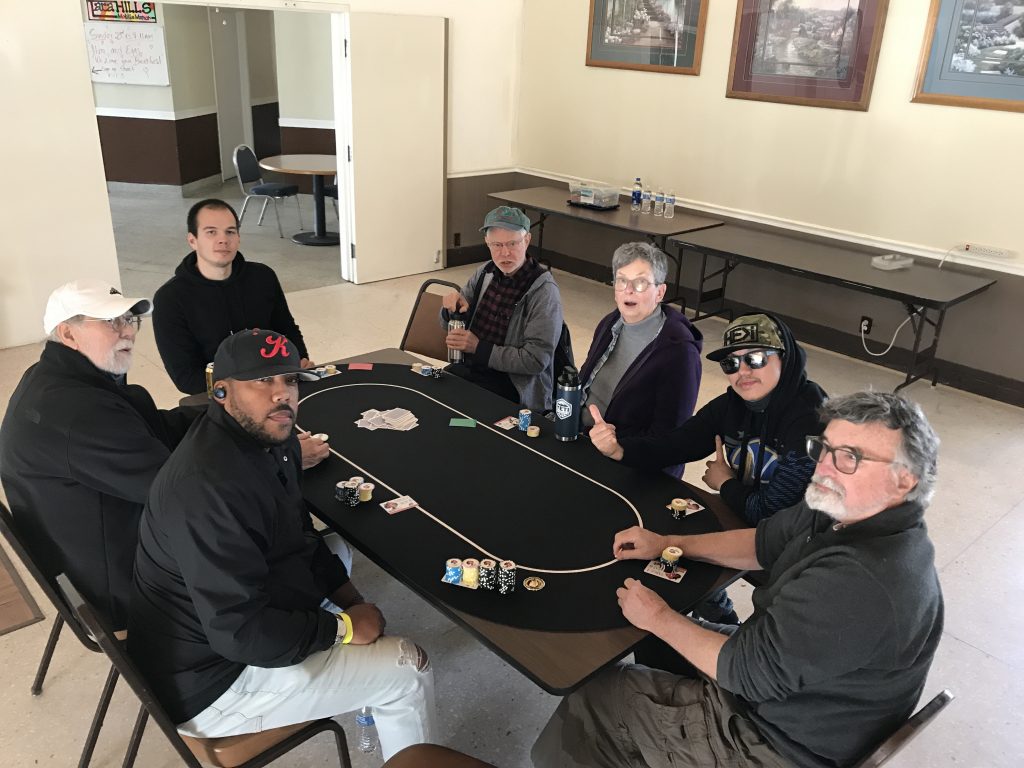 Final table bust-out hands: Ricky was out first, jamming AJ only to have Ken call with AK. The board didn't connect for either player so K plays. Bill's stack dwindled down to about 1BB, and once he had to get it into the pot, he found himself up against Jeannette who had AQ. Unlucky timing, Bill!
Then, in a pretty big hand, Ilya got it all in on the turn after a QQ9 flop. Ken called and Ilya tabled his Q-10 for trips. Ken had the other queen though, and a J kicker, which was enough to take the pot. With this hand, lots of chips moved over to Ken's stack and Ilya went home.
I missed Jeanette's bust-out hand, but at around the 4:30 mark, Amo jammed all in with Dennis and Ryan behind, who both called. With a



flop, Ryan went all in over the top, causing Dennis to fold. Amo turned over


, but Ryan had


for a set. Disappointing way to go out: on the bubble with top-two AK, but I guess that's poker. Dennis pointed out after the hand that the Q he folded would have given him a straight on the run-out, so sick hand for all involved.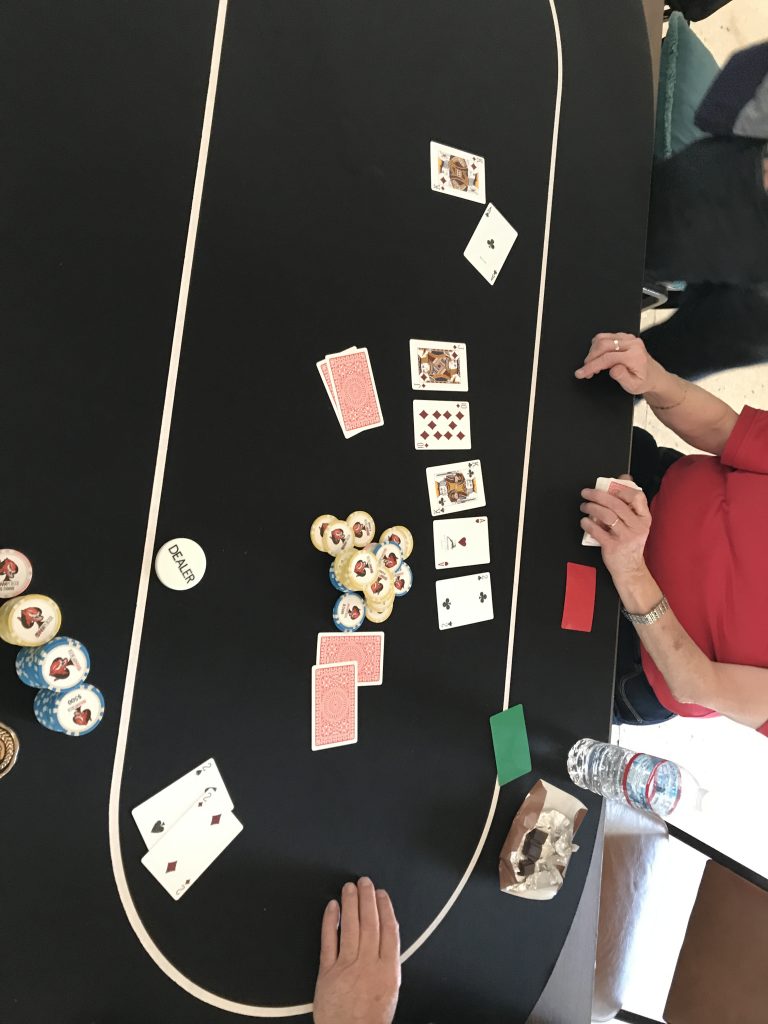 After a little bit of play, Dennis ended up busting out with trip Q after Ryan flopped broadway holding J-10 offsuit. Dennis took away 10 points for the afternoon.
Heads-up play commenced with Ryan and Ken having fairly even stacks. After about 15 minutes of the stacks going up and down, Ken's stack ended up in the danger zone, prompting an all-in with


on a dry



board. Unfortunately for Ken, Ryan was holding


and that was it. Ken racked up 18 points, boosting him to 13th overall, and Ryan got 27, launching him into 7th place. We all still have plenty of events left to move up the leaderboard!