Having previously won tournaments 4 and 9, Bharad can now add tournament
12 to his list. Season 14 is being very kind to Bharad.
10 players showed up in Foster City to do battle. By late afternoon we
were down to 4 players. Bharad, Ilya, Andy, and Gerry. Andy
Press finished as the bubble boy.
Gerry finished 3rd earning 9 points. He called Ilya's push with K9
suited only to see him show down a KJ. A jack on the board ended Gerry's
tournament.
Ilya lasted about 15 minutes longer. Bharad displayed his inner bully
taking advantage of his huge chip advantage. Eventually, Ilya called
an all in bet when Bharad was holding AQ clubs. 2nd place earned him
16 points.
Ilya Matyukhin started the night with 90 points, 3rd in the standings.
The addition of 16 points brings his total to 106.
Bharad Parthasarathy started the night with 81 points, 5th in the
standings. The addition of 25 points brings his total to 106.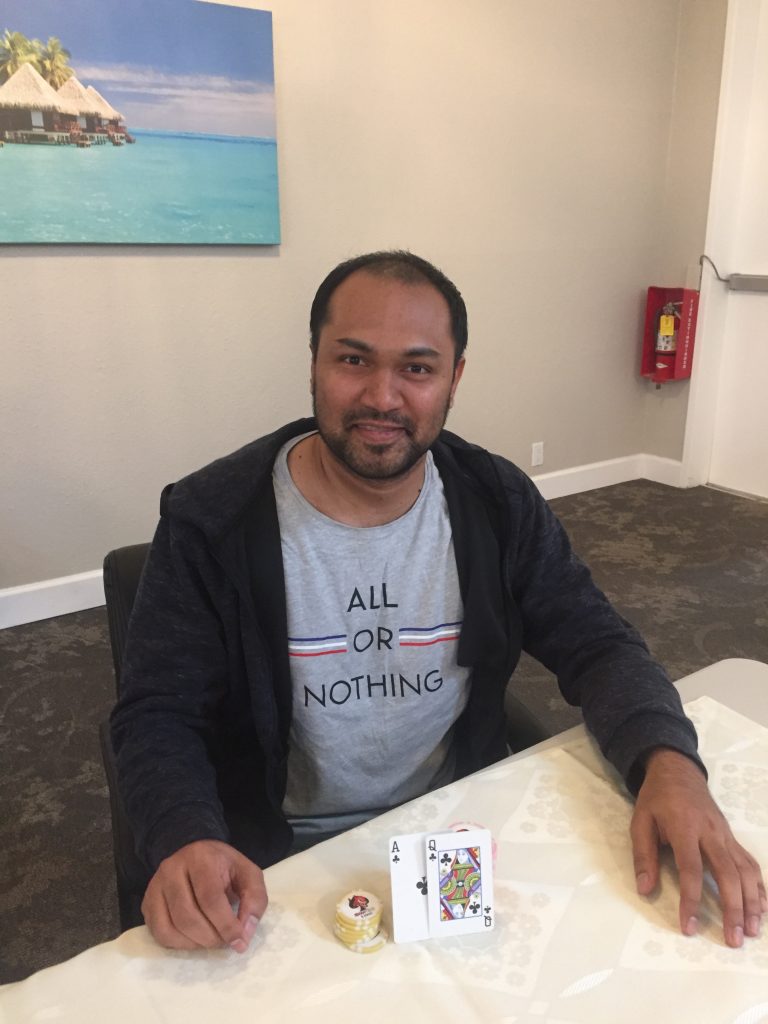 Our finalists are now tied for second place with 106 points, and only 6
points behind the leader, Dominic Chan with 112.